In our Q&A session with Shalini Belous, Member Experience Team Lead, we asked her about her background as an Applied Behavioral Analysis (ABA) therapist, her passion for helping people, and an interesting hack if your CDs with your medical images are too damaged to read.
Q: Tell us about what you did before Summus?
I came to the United States as an international student from India, and studied psychology and neuroscience at the University of Texas in Austin. I originally went into research, but wanted to work with people and instead became an ABA therapist, working with families with children with autism. As an ABA therapist, I helped children with daily life skills, with the goal of making them independent. I loved the work. It was deeply meaningful to be able to impact children's lives. It was draining though, and I needed to find something that offered me better work-life balance. I worked at a corporate job for a while, but missed the meaningful interactions with people. Jess Spiegel, our SVP Member Experience, reached out to tell me about a job at Summus, and the mission really resonated with me.
Now, I talk to real people every day and it's wonderful to be on a call where people are crying with gratitude, the help means so much to them. I cry with the members sometimes—when they've been searching for answers for so long, sometimes ten years or more, they just can't believe that Summus exists and we were able to help. We're doing things that change people's lives for the better, so the emotion feels good at the end of the day.
Q: Tell us more about what you do at Summus.
The role is very cross-functional. In my role as Team Lead, I manage Coordinators and oversee their cases. For the Summus member, their Coordinator is the member's first point of contact and follows-through until the case is resolved. As a Team Lead, I ensure members have a personalized experience.
The other part of my job is understanding what features on the platform will improve efficiency. I take feedback from members about the platform and usability. Then, I bring that information to our engineering team to make improvements to the platform.
One of my favorite things has been going to a benefits fair for an employer client who had worked with Summus for their employees and dependents. I had the best time meeting people I had helped, and was so proud to tell new members everything we can do for them.
But that's why I love my job. We reach people from all backgrounds and we can help everyone.
Q: What's the best part about working at Summus?
I love our team—that's a big thing. Everyone has a similar nature in that we really want to help, we are so passionate and go out of our way to make someone feel heard.
Q: We've heard a story about you going out of your way for a member. Can you share?
Well, sometimes we have members who aren't as tech savvy. In this case, we needed to upload imaging for an Expert Consultation, and the member mailed me CDs wrapped in kitchen towels. They were quite scratched and dirty, but because it was a complicated case and the member had cancer, I didn't want to wait weeks for new imaging. I looked online and found out toothpaste can clean CDs. I was able to use toothpaste to clean off CDs and we got most of the CDs to work.
Q: In your own words, what does Summus do for our members?
Summus increases access to great healthcare options. We empower people to make the right decisions by providing them with the right options. I'm newer to the US, but it is apparent that the healthcare system makes people feel confused and lost. Summus is who comes in and guides you through a confusing, chaotic system. You can talk to a medical professional quickly and not have to search online for what's going on.
Q: What do you do when you're not at work?
I live in Austin with my husband and two dogs and two cats. Both of my dogs are bigger than I am! We like to include dogs in everything we do, so there is lots of hiking and going out. I also paint dog tags as a hobby. The designs are based on stories the dog owners share with me.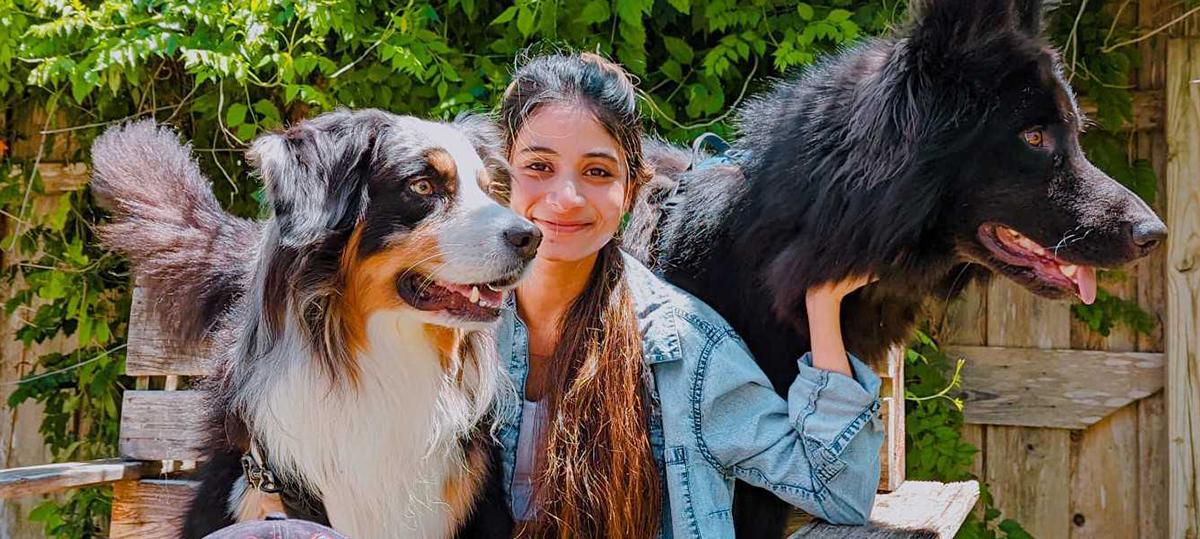 Learn more about our Summus Partners and how they go above and beyond for our members.